Our biggest sale ever is here!
"Black Friday Week 2023 - Exclusive Men's Formal Wear Deals"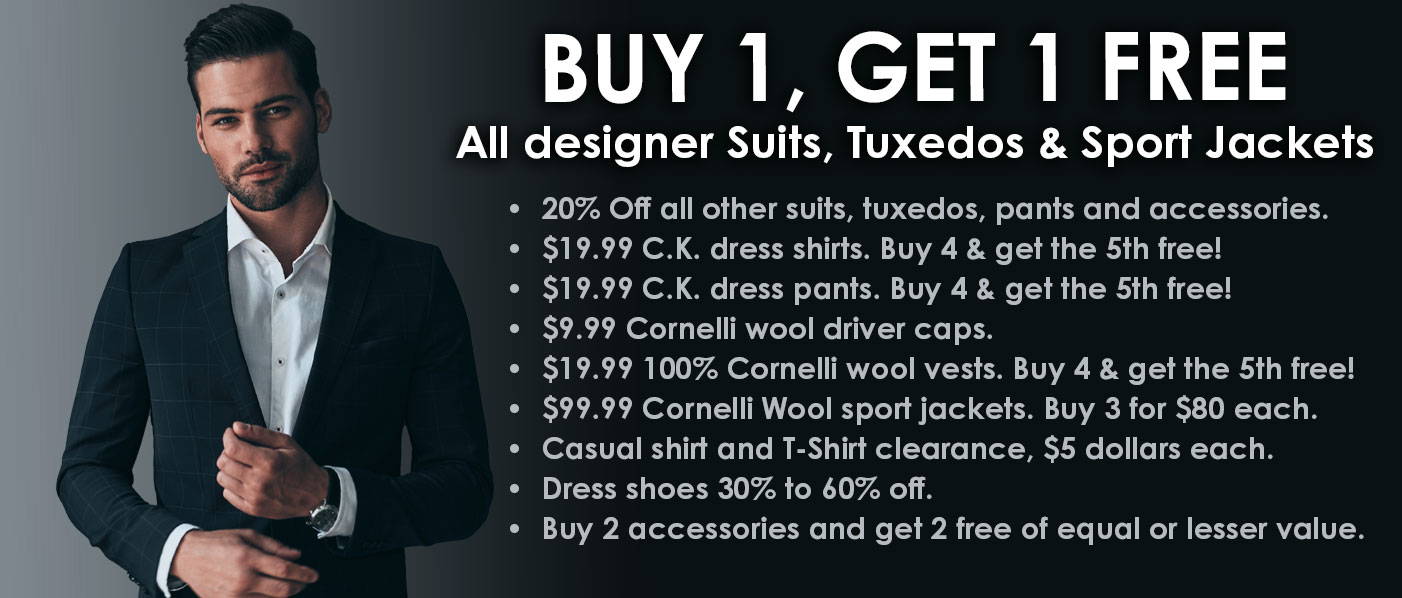 Designer Label Suits, Tuxedos, and Sport Jackets: Buy 1, Get 1 Free (Equal or Lesser Value)
20% Off: All Other Suits, Tuxedos, Pants, and Accessories - All Week!
Calvin Klein Dress Shirts: Just $19.99 Each. Buy 4, Get the 5th Free
Calvin Klein Dress Pants: Only $19.99 Each. Buy 4, Get the 5th Free
Cornelli Wool Driver Caps: Amazing Value at $9.99
100% Cornelli Wool Vests: Priced at $19.99 Each. Buy 4, Get the 5th Free
Cornelli Wool Sport Jackets: Special Offer $99.99 Each. Or Buy 3 for $80 Each
Casual Shirts and T-Shirts Clearance: Unbelievable $5 Each
Dress Shoes: Enjoy 30% to 60% Off
Accessories Extravaganza: Buy 2 (Ties, Bow Ties, Socks, Belts, etc.), Get 2 Free (Equal or Lesser Value)
Act Fast - Sale Ends Cyber Monday, 11/27/2023!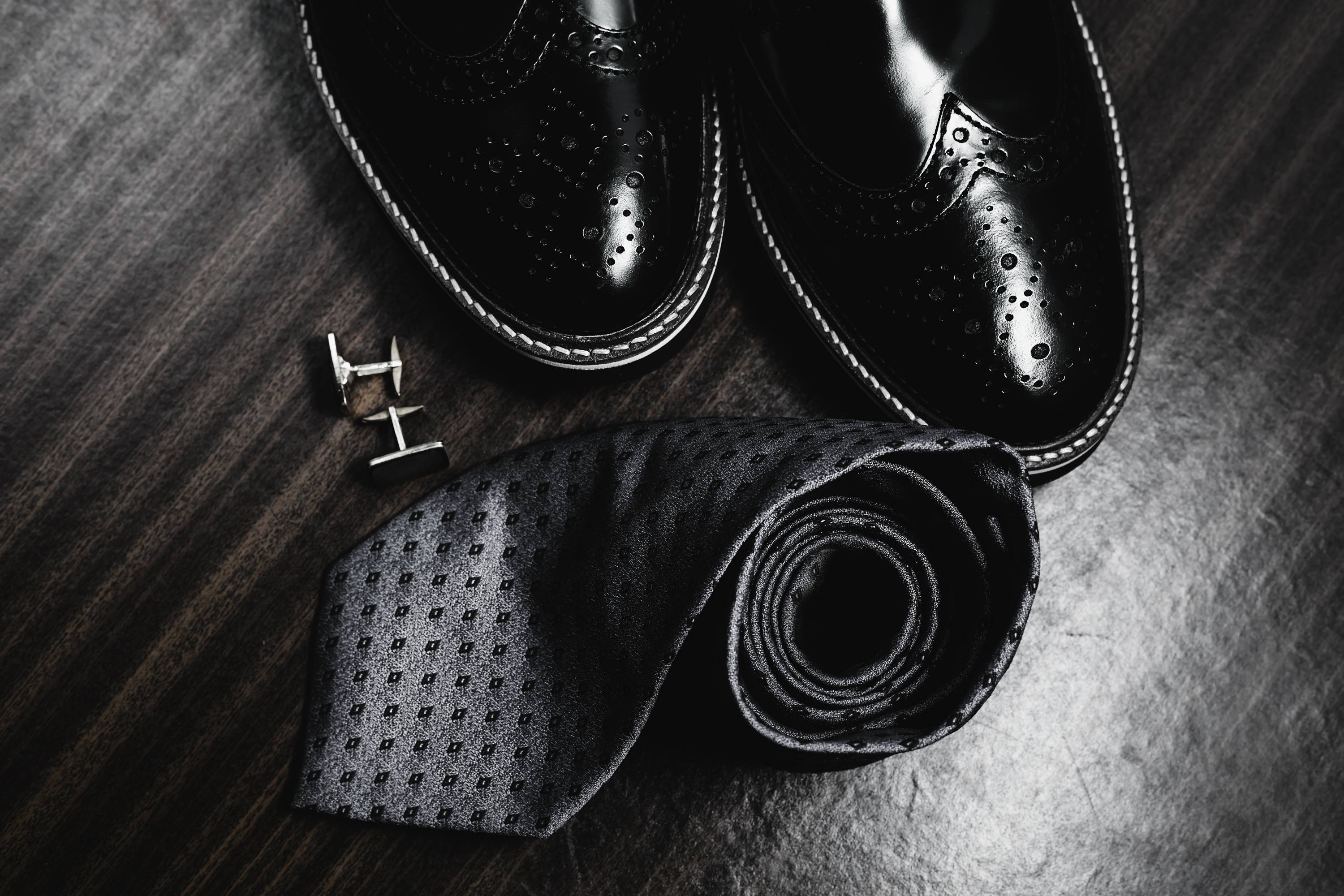 IN-STORE TAILORING FOR CONVENIENCE
20 YEARS FORMAL CLOTHING EXPERIENCE
WEDDING & FORMAL SPECIALISTS
We Have One of the Biggest Selection of Designer Brands in California!
New Arrivals Every Season!
Call Us at either location for more information
Abner J. - "Great deals for standard to exceptional wear. I went in on a day they were filming something and has actors and the whole crew there. Even with the commotion and busy atmosphere, I was welcomed in and helped to get the right piece for my wedding. Actually ended up getting two pieces...a tux and a designer suit. Great place and amazing staff for attire to the high school prom, business wear, weddings, or a night out. Definitely recommended!!"
Natasha C. - "Great selection. Extremely professional, knowledgeable and friendly employees. Don't worry if you don't know exactly what you want, they are happy to help you. Highly recommended.
Lisa J. - "My son needed a suit for Prom, we went to Men's​ Warehouse. Total disappointment​. The Tux was way too expensive too​ rent and to buy a suit started at over $300.00. It almost felt like they wanted to push us away. Went to Macy's and that was a total waste​ of time! No one there to help at all. Panic was setting in as Prom is around the corner and we were limited on time. I Googled and found Northridge Suits.

...fitted​ my son with his first suit perfectly! He was very patient with him as he was a bit unsure. He showed him several options and helped him with the shirt and tie as well. We got a great deal a beautiful suit along with a free tie, shirt, socks, ​and belt! HOLY COW! We got out of there a little over $200.00 a great deal.